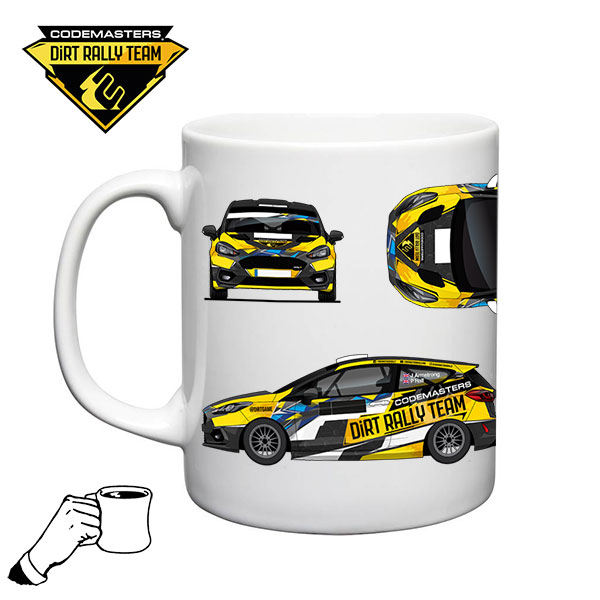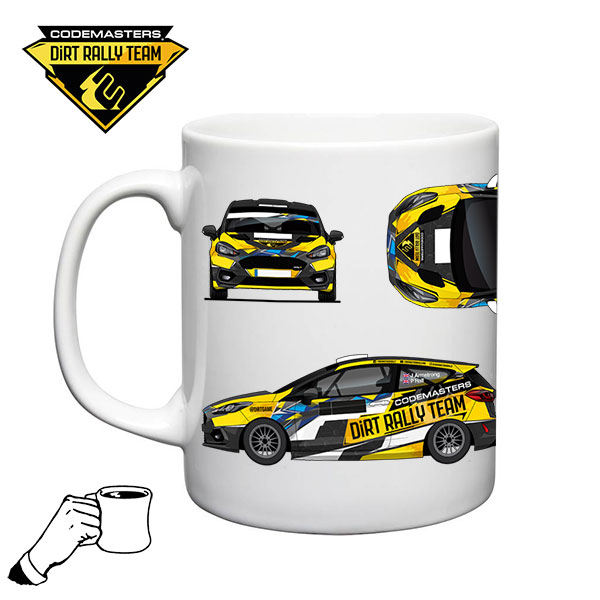 Codemasters DiRT Rally Team Fiesta Rally 4 Mug
Product Code: cdrt-dm06
Availability: In Stock
Codemasters DiRT Rally Team Mug with the Fiesta Rally 4. Please note sponsors other than Codemasters will either be blurred or removed.
Printed using submination ink to a standard size 10oz Durham mug. Dishwasher safe although we suggest a hand wash will help prolong the colour.

Our thanks go to KD - Keane Design - for creating the stunning renders used in this image.
Tags: Codemasters, DiRT, Rally Team, mugs, rally 4, jon armstrong